Adrenal Fatigue Supplements - Which One to Buy?
Several supplements are formulated specifically for adrenal recovery. We've reviewed 7 of the most commonly used adrenal supplements, so you can decide which one might be best for your needs.
---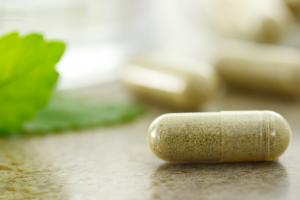 Recovery from adrenal fatigue can take months or even years. To hasten that process, many experts on the subject of adrenal dysregulation recommend that you take nutritional supplements, which support the health of adrenal glands.
We've gathered information on some of the top fatigue supplement option on the market today, along with details about each of them. By learning about what each of them can do, the ingredients used to accomplish those benefits, and the companies behind the products, you can make a more informed choice about the supplements you incorporate into your recovery plan.
Gaia Herbs Adrenal Health
Adrenal Health, from Gaia Herbs is a gland optimization product designed to help the body better adapt to stress by providing the nourishment your adrenals need to recover when they're in a depleted state. Its active ingredients include:
120 mg of Rhodiola rosea, standardized to 6 mg Rosavins
50 mg of Holy Basil Leaf, standardized to 3.86 mg total Eugenols
350 mg proprietary blend of Ashwagandha root, wild oats milky seed fresh, and schizandra berry.
These active ingredients were all selected to maximize this supplement's adrenal benefits by directly providing support to the adrenal glands' function while simultaneously using the adaptogenic power of Rhodiola & Ashwagandha to help restore balance to the adrenal system. These adaptogenic properties are important for helping the body to better manage stress, conserve its energy, and regain the homeostasis needed for better health. This effect works to directly counter the imbalances caused when the adrenals, immune system, and central nervous system are compromised due to an overactive stress response.
The product itself is tested for purity, and contains none of the pesticides or other chemicals that can trigger sensitivities. It is also free of heavy metals, has no alcohol, and contains no animal products that might interfere with a vegan dietary regimen. It is entirely plant-based, and easy on the digestive system. Pregnant women and new mothers are advised to avoid this product. Anyone with a serious medical condition or an existing pharmaceutical regimen should always consult with a physician prior to taking this or any supplement.
Gaia Herbs has been a leader in the growth and production of medical herbs for nearly three decades. Located in North Carolina, this company oversees the cultivation of dozens of life-altering herbs using only organic farming methods. Because they strive to ensure full spectrum potency in all their work, each plant's extract retains all of its natural potency, allowing Gaia to create medicinal products that are true reflections of nature's bounty.
Available on Amazon atGaia Herbs Adrenal Health, 120 Liquid Phyto-Capsules
Jarrow Formulas Adrenal Optimizer
Jarrow Formulas Adrenal Optimizer is another adrenal health support supplements designed to aid in stress reduction, replenish the adrenal glands, and help restore the homeostasis your body naturally seeks. Ingredients include the following:
100 mg of Vitamin C (calcium ascorbate - BUFFERED form of vitamin C)
250 mg of Vit.B-5
125 mg of Chamomile Flower extract
100 mg of Shavatari root (asparagus racemosus)
100 mg of Gotu Kola leaves
100 mg of Rhodiola Rosea root
100 mg of Eleuthero root
100 mg of Licorice root (4:1 standardized)
100 mg of Ashwagandha root/leaf
80 mg of Schizandra berry
25 mg of DMAE (from bitartrate)
This unique blend of herbs and critical vitamins is designed to provide the body with the nutrients and adaptogens needed to restore adrenal vitality, lower cortisol levels, actively resist overactive stress response, and increase the adrenal output of critical hormones that adrenal fatigue can suppress. Vitamin C, Pantothenic acid, and DMAE all work together to aid in the synthesis of new adrenal hormones to hasten the return to homeostasis.
With safety concerns always a priority, every effort has been made to ensure the purity of every batch of this supplement. There are no wheat, dairy, nut, fish, or egg products used in its manufacturer, which makes this product safe for anyone who suffers fatigue from food-related allergies or sensitivities. Its vegetable-based composition guarantees that it is free from heavy metals that can lead to toxicity and increased fatigue. Minors, women who are trying to conceive a child or who are already pregnant, and those who are currently nursing should only use supplements in accordance with a doctor's recommendation.
For almost forty years, Jarrow Formulas has been a leader in creating and delivering some of the world's most productive nutritional supplements. From its base in California, the company has served North America and the world with a variety of supplement products that deliver vitamins, herbal solutions, amino acids, and other health assistance to customers who need them. Their emphasis has been on ensuring the safety and potency of all their products, while actively working to secure every person's right to the dietary supplements he or she needs.
Available on Amazon atJarrow Formulas Adrenal Optimizer, 120 Count
Cultao Adrenal Support
Cultao Adrenal Support is a superior formula designed to support healthier adrenal function through a combination of botanicals, vitamins, and minerals designed to counter the ravages of adrenal fatigue. Ingredients have been standardized for safety, and include:
60 mg of Vitamin C (as ascorbic acid)
25 mg of Vitamin B6 (as pyridoxine HCI)
100 mg of Pantothenic Acid
500 mg of L-Tyrosine
200 mg of Rhodiola Rosea Root extract (standardized to 6mg rosavins and 2 mg salidrosides)
100 mg of Siberian Eleuthero Root extract (standardized to .5 mg eleuthersides)
150 mg of Ashwagandha Root extract (standardized to 2.25 mg withanolides)
50 mg of Choline
50 mg of Ginger
40 mg of Licorice Root extract
45 mg of Astragalus
25 mg of Gotu Kola
20 mg of Schizandra
This combination of ingredients has been formulated to provide the amino acids necessary for increased production of critical adrenal hormones, while also supplying adaptogenic benefits that help the body restore natural cortisol levels and more efficiently respond to stress. These ingredients also aid in strengthening immunity, safeguarding the body against the damage cortisol can cause, and improving overall stress response.
Safety is paramount, so every one of the raw ingredients used in each formulation has been tested using the strictest guidelines from the FDA. Purity is tested right along with potency to ensure that the product you receive at your door is safe, free from impurities, and potent enough to deliver the benefits you need. Though confirmed pure by the manufacturers, patients are always advised to consult with their doctor prior to using any new supplement product.
Cultao is a supplement company with a mission: to improve lives and help customers alter their lifestyles. To that end, everyone at Cultao is focused on developing the most beneficial products possible to meet their customers' ever-evolving needs, while also working to educate the public about the need for good health and sound nutritional decisions. The company relies on its research team and stringent testing standards to ensure that its products meet every one of its customers' needs.
Available on Amazon atCultao Adrenal Support, 60 vegetarian capsules
Emerald Labs Adrenal Health
Emerald Labs Adrenal Health supplements are based on a raw whole food solution that combines raw food, essential vitamins, and adaptogens to create a supplement that can improve energy levels, mental focus, and adrenal healing. It includes the following ingredients:
25 mg of Vitamin B1
25 mg of Coenzyme Vitamin B-12
10 mg of Vitamin B3
15 mg of Vitamin B3a
250 mg of Vitamin B5
25 mg of Coenzyme Vitamin B6
50 mcg of Vitamin B12
25 mg of Para Amino Benzoic Acid
300 mg of Rodiola Extract (standardized to 3% rosavins and 1% salidrosides)
250 mg of Sensoril Ashwagandha extract (standardized to 8% withanolides)
100 mg of Eleutherococcus extract (standardized to .8% eleuthersides)
50 mg Royal Jelly (standardized to 6% 10-HDA)
100 mg Raw Whole Food Proprietary Blend
With a compact blend of B vitamins and adaptogens, this supplement is designed to boost your energy levels, while strengthening all of the natural systems responsible for converting raw nutrients into fuel. Adrenal fatigue sufferers routinely suffer from a variety of vitamin deficiencies, and the main ones are addressed with this unique blend that provides support for every aspect of your metabolic processes. Adaptogens are also included to ensure that the body has all that it needs to promote a return to proper balance, renewed hormonal production, and more efficient energy conversion. Patients have also reported improved sleep patterns, which can be attributed to the adaptogenic stabilization of cortisol levels.
Patients with food sensitivities and allergies should be cautious when using this vegan-safe product, as it is manufactured in a plant that also deals with eggs, milk, fish, tree nuts, soy, and shellfish. The product itself is tested to be free from all milk, salt, sugar, wheat, soy, gluten, and preservatives. Women who are pregnant or nursing should avoid this product unless approved by an attending physician. Patients who are taking medications or otherwise under the supervision of a doctor should seek medical guidance prior to using any supplement product.
Emerald Labs, which makes its home at Ultra Labs, is committed to safe, additive-free supplements. This California-based company produces in excess of one hundred and fifty million supplement capsules every year to service its customers around the world. They manufacture all of their own products, and that enables the company to better control both the safety and effectiveness of its supplement offerings. Emerald takes pride in its refusal to use additives in its products, opting instead to use all natural ingredients in an attempt to make every capsule as clean and safe as possible.
Available on Amazon atEmerald Laboratories Adrenal Health, 60 veg. capsules
Ortho Molecular Adren-All
Ortho Molecular Adren-All offers a combination of various vitamins and herbs designed to address the main problems associated with adrenal dysfunction. Using adaptogens and a unique formula of essential vitamin nutrients, this product works to support stressed adrenals, while improving the body's stress response to more effectively promote adrenal recovery. The supplement contains the following ingredients:
500 IU Vitamin A
200 mg of Vitamin C
20 IU Vitamin E
20 mg Niacin USP
30 mg of Vitamin B6
200mcg of Vitamin B12
350 mg of Pantothenic Acid
220 mg of Adrenal Concentrate (Bovine)
100 mg of Eleuthero root (standardized to .8% eleuthersides)
100 mg of Rodiola Rosea Root Extract (standardized to 3% rosavins)
100 mg of Schizandra Berry Extract
75 mg of Licorice Root Extract (standardized to contain 12% Glycyrrhizin)
As anyone with any experience in supplementation already knows, adaptogens like rhodia rosea and eleuthero root are renowned for their ability to promote normal equilibrium within the body. They support the central nervous system, actively work to soothe hormonal dysregulation, and can help the body to maintain the normal levels of such critical chemicals as serotonin and dopamine. This can help to relieve brain fog, reduce stress, and restore homeostasis.
Meanwhile, the vitamin boost contained in every bottle of capsules can provide the body with the metabolic support and nutrients needed for more efficient energy conversion. Without the right supply of vitamins, the adrenal glands cannot perform with any degree of efficiency. The vitamin C and B vitamins contained in the formula can help to replace the vitamins that are typically lose as a result of an overactive stress response and subsequent fatigue condition.
The product does not contain any of the most common allergens, including gluten and other wheat varieties, soy, milk, fish, yeast, peanuts, eggs, tree nuts, or sweeteners and preservatives. Even so, patients who are with child or nursing are encouraged to consult with a physician prior to undergoing any supplement regimen.
Ortho Molecular may be one of many supplement option, but it is one that strives to stand out from the crowd. Their products are stringently researched and tested, and then manufactured using industry best practices at all times. Product is tested and tested again to ensure that it is as strong and pure as it is supposed to be. Ortho supplies the medical community with various supplement products to aid them in treating patient medical concerns.
Available on Amazon atOrtho Molecular - Adren-All, 120 Capsules
Super Adrenal Stress Formula by Dr. Wilson
Dr. Wilson, the author of Adrenal Fatigue: The 21st Century Stress Syndrome, formulated this unique blend of ingredients, using the results of his own studies on adrenal fatigue as a foundation for his research. It contains the following vitamins and minerals:
2000 IU Vitamin A
308 mg of Vitamin C
5 mg of Thiamine
5 mg of Riboflavin
16 IU Vitamin E
26 mg of Niacin
30 mg of Vitamin B6
200 mcg of Folate
200 mcg of Biotin
240 mg of Pantothenic Acid
40 mg of Magnesium
3 mg of Zinc
10 mcg of Selenium
.2 mg of copper
2 mg of manganese
1mg of potassium
200 mcg of chromium
As Dr. Wilson has pointed out in his book and online, one of the main impacts stress can have on your body is the depletion of nutrients. That depletion can hasten the depletion of your adrenal glands, as they soon find themselves lacking the raw materials they need to manufacture hormones and maintain homeostasis. With Super Adrenal Stress Formula, Wilson plans to change that paradigm. This supplement was designed with one thought in mind: to accelerate the recovery process that occurs after a stress episode, and supplement adrenal function while providing those glands with the nutrients they need to return to sound health.
The vitamins contained in the formula are essential for encouraging more efficient metabolic activity, processing food and oxygen to make the ATP that the body burns for fuel. Each ingredient has been incorporated in a form that is best suited for efficient absorption, enabling faster conversion at the cellular level. At the same time, these vitamins aid the adrenals in their role as hormone manufacturer. Together with a sound nutritional plan and proper lifestyle changes, Wilson's formula is designed to increase the rate at which any adrenal fatigue sufferer can enjoy recovery.
This product is made from vegetable sources, and is completely dairy-free. As such, it is suitable for vegan use. There are no animal products, no sugar or salty, no nuts, corn, or preservatives, and no yeast or artificial flavoring or color. As with every supplement, women who are pregnant, nursing, or under a doctor's care should always consult with their physician before adopting any supplement program strategy.
Doctor James L Wilson is the renowned author of Adrenal Fatigue: the 21st Century Stress Syndrome. He has spent his career working with patients and medical professionals, and has inspired many other health practitioners to deal with adrenal fatigue with the seriousness that it warrants.
This product is part ofDr. Wilson's Adrenal Fatigue Quartet, and is available on Amazon atSuper Adrenal Stress Formula, 90 count.
MegaFood Adrenal Strength
This supplement is designed with vitamins and adaptogens taken from whole food sources. As such, it is primarily intended to aid in nourishing the adrenal glands and restoring the balance that is lost during any bout with adrenal fatigue. It's ingredients include:
80 mg of Vitamin C
30 mg of Pantothenic acid
40 mg of Magnesium
250 mg of Ashwagandha Root Extract (standardized to 8% withanolides)
200 mg of L-Serine
200 mg of Rhodiola Rosea Root Extract
175 mg of Holy Basil Lead Extract
150 mg of Cordyceps mushroom mycelia
150 mg of Reishi mushroom
100 mg of Organic Astragalus Root
100 mg of Schizandra Fruit
Together, these ingredients work to not only provide the nourishment that the adrenals need to ramp up hormonal production, but to help maintain a more manageable stress response as well. The product will increase your immune system integrity, and can make you more resistant to both fatigue and the underlying tension that often leads to exhaustion.
Made with only the finest organic materials, these capsules are very safe and free from pesticides and artificial substances. There are no heavy metals that might cause toxicity. Patients should always consult with a doctor before choosing any supplement product – especially if they are currently taking other medications, or under a doctor's care.
MegaFood is a company that works with organic farmers in the New Hampshire area to ensure that the supplements they produce are completely organic in nature. With a proclaimed mission of feeding not just the bodies of their customers, but their souls as well, the company's emphasis is on total wellness. Since 1973, this company has continued to produce whole food supplement products to meet the demands of an ever-growing group of customers who desire the purity that only organic farming can offer.
Available on Amazon atMegaFood Adrenal Strength, 90 tablets.
---
---
---
You might also be interested in: