Heal Your Adrenals - Books about Adrenal Fatigue and its Treatment
Adrenal fatigue is a syndrome that few medical professionals seem to really understand. Fortunately, there are many books on the subject that can help patients to become better informed about how their adrenals are affecting their health.
---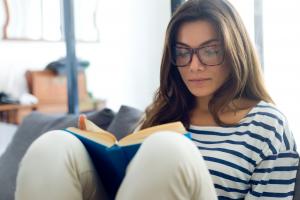 One of the most difficult aspects of adrenal fatigue is the fact that medical science continues to avoid the subject. Despite their inability to diagnose many cases of extreme exhaustion without referencing adrenal function, there are many doctors who still stubbornly refuse to acknowledge the existence of this problem. That leaves patients with little choice other than to manage their own recovery program. The good news is that there is a wealth of information to be found in the many books on adrenal fatigue in the marketplace today.
Adrenal Fatigue: The 21st Century Stress Syndrome
Adrenal Fatigue: the 21st Century Stress Syndrome by Dr. James L. Wilson is considered by many to be an invaluable resource for information about this syndrome, its impact on human life, and the proper way to address it. Wilson's experience with adrenal function has earned him respect as an expert on the subject. And because he has spent time not only treating patients who suffer from adrenal dysregulation, but researching the science that underlies these problems, his work has helped to revolutionize many people's understanding of adrenal fatigue's impact on human health.
For anyone who has ever wondered why his or her doctor seems to know nothing about this syndrome, Dr. Wilson offers an answer. He does this by explaining the reasons why adrenal fatigue is so readily dismissed by most in the medical community. As he points out, there is always money involved in these considerations, and in the case of adrenal fatigue the money trail leads right to the pharmaceutical companies. At one time, adrenal fatigue was a well-known diagnosis, and patients actually received treatment for it. As the pharmaceutical industry grew larger and more politically connected, however, that diagnosis became rarer and rarer. Today, only the most severe forms of adrenal dysregulation – such as Addison's disease – receive any serious recognition by doctors.
Of course, that money trail is only part of the story. While the lack of patentable treatments for adrenal fatigue is a prime reason for medical science's failure to recognize it (the pharmaceutical companies have no interest in conditions that offer no real possibility for profitability) there is also the issue of the restrictions placed on doctors by licensing boards and insurance companies. Today's doctors are simply much more conventional and conservative in their approach to medicine, and rely on consensus rather than their own experience and knowledge. Laboratory results and tests are now the mainstay for almost all forms of diagnosis, and adrenal fatigue is notoriously elusive when it comes to those tests.
Within the book's more than 360 pages, the author covers virtually aspect of this dread ailment. He explains in great detail how the adrenals work in combination with other key systems in the body to maintain homeostasis and ensure sound health. He examines the symptoms that accompany this disorder, as well as how to differentiate normal momentary tiredness from the type of chronic exhaustion these patients must endure.
He also spends a great deal of time targeting the root causes of this fatigue, linking these causes to one common factor: stress. His central premise is one that has been taken up by other authors in other forums, which is just one indication of how influential he has been in this area of health. That premise is simple: adrenal fatigue is the result of massive amounts of stress overwhelming the adrenal glands' ability to manage and then recover from the effects of the stress response.
Dr. Wilson also delves into the types of people and personalities who are commonly afflicted with this syndrome. He explains how different professions can leave certain people vulnerable to the type of stress that can overload their adrenals and result in this syndrome. Included also are examinations of how certain diseases have an adrenal component that can lead to adrenal exhaustion.
Diagnosis is an important part of the book as well. Because Wilson recognizes that most doctors know little about this syndrome, he provides everything that any fatigue sufferer needs to self-diagnose: a detailed questionnaire to help gauge the level of fatigue and potential causes, advice on the best tests to perform – both at home and in a laboratory setting, a health history timeline that can help you to pinpoint the various stressors that have led to your current condition, and many chapters meticulously detailing his best treatment advice for nursing yourself back to health. An entire section is also devoted to explaining what the patient can expect as he or she slowly recovers from this ailment.
No ground is left uncovered in this book, as Dr. Wilson brings all of his experience and knowledge to bear in a Herculean effort to bring some semblance of ordered understanding to what had previously been a chaotic stew of confusing and sometimes contradictory assumptions. Everything is methodically explained, referenced, and indexed so that curious readers can do further research on their own to confirm the author's premise and findings. He even includes a Glycemic Index table, a glossary of terms, and a host of illustrations scattered throughout the book's various pages.
Without a doubt, this book remains one that every fatigue sufferer should read, study, and use. If you only have room for a few more books on fatigue in your personal library, make sure this is one of them.
Available on Amazon at Adrenal Fatigue: The 21st Century Stress Syndrome.
Rethinking Fatigue: What Your Adrenals Are Really Telling You and What You Can Do About It
Rethinking Fatigue: What Your Adrenals Are Really Telling You and What You Can Do about It is a book by Nora Gedgaudas, the author of Primal Body, Primal Mind: Beyond the Paleo Diet for Total Health and A Longer Life. With expertise in both nutritional science and neurofeedback therapy, Dr. Gedgaudas brings a fresh voice to the debate concerning fatigue and adrenal function.
In her book, this Certified Nutrition Specialist presents her central premise that the brain – not the adrenals – bears the most responsibility for what we commonly view as adrenal fatigue. Like Dr. James Wilson, Gedgaudas uses much of Hans Selye's pioneering research into stress and our response to stressors as a starting point for her work. Unlike Wilson, however, she turns her attention almost completely away from the adrenal glands and toward the patient's brain. In her view, it is the brain that is most at risk in our modern world, and it is the impact of stress on the brain that is at the root of most of modern man's fatigue issues.
She begins with a central issue: the nature of stress. As she explains it, stress is not people, places, things, or events. Stress is not any external factor that somehow does things to you. Those are stressors. Stress, however, is nothing more than your mind and body's reaction to those outside stimuli. Moreover, stress is not inherently bad for you either. Some stress reactions can save your life – such as the fight or flight response that provides your body with the burst of energy you might need to escape from momentary danger. Exercise is another example of a type of stress that can have positive impact on your life.
That discussion leads to a more in-depth explanation of how our understanding of the nature of stress has evolved in recent years, and then an explanation of how the adrenals work to provide the hormones we need for stress response. From there, she quickly moves to a discussion of the circadian rhythm, and how its dysregulation can impact sleep patterns and ultimately lead to a cascading series of system failures that put your health in jeopardy.
After that, the focus turns to and remains on the brain. The author spends just the right amount of time discussing the importance of the brain's various parts on the regulation of adrenal function. Part of her discussion centers on how even small mishaps in the brain's reaction to stress can lead to dysregulation of the adrenal system, and points out one indisputable fact: that the adrenals simply do what the brain tells them to do. Thus, when the hypothalamus -which is located in the brain - starts the signaling process that ends with the adrenal release of higher levels of cortisol, it is the brain's stress response initiation that is ultimately responsible for any lingering fatigue or other ill effects.
Naturally, there is a good deal of advice on caring for your brain with nutrition and supplements. There are also a few sections on cortisol's impact on health at both high and low levels of the hormone. As you might expect from someone who is an expert on neurofeedback, there is also a chapter devoted to that therapy, as well as other holistic and technology-based therapies that can help to reorient your brain to improve your natural stress response. Finally, there is a section offering insight into mitochondrial function that can help many patients to understand just how energy conversion actually happens within the body.
While some have viewed this book as being in conflict with Dr. Wilson's Adrenal Fatigue: the 21st Century Stress Syndrome, it actually complements it. Though they both approach the issue from slightly different perspectives, their fundamental conclusions are equally sound. In fact, many patients rely on both books to gain a more comprehensive and cohesive understanding of why their adrenals are in such a desperate state. Because of that, this book also deserves a place of prominence in your library.
Available on Amazon at Rethinking Fatigue: What Your Adrenals Are Really Telling You And What You Can Do About It.
Misdiagnosed: The Adrenal Fatigue Link
Misdiagnosed: The Adrenal Fatigue Link was released in 2014 by Dr. Steven Zodkoy, a nutritionist and chiropractor who has spent years treating patients who had been told that their conditions were either unexplainable or untreatable using conventional medicine. In this book, written with the average patient in mind, Dr. Zodkoy attempts to better explain the phenomenon of adrenal fatigue in layman's terms, and offer a recovery regimen to aid in overcoming this syndrome.
In his introduction, the author explains how the adrenals were designed to function, and how ideal that function was for the needs of early man. He then points out how ill-suited that design is for the stress-response needs of modern man. That, naturally, leads to a discussion about the failure of modern medicine to account for the obvious prevalence of adrenal-related fatigue in the modern era. As he reminds us, the medical community only officially recognizes problem with the adrenals when those glands are suffering disease. There seems to be an almost conscious refusal to even consider the evidence that strongly supports the contrary view.
After determining that adrenal fatigue is a widely misdiagnosed syndrome, Dr. Zodkoy goes on to discuss the nature of adrenal fatigue, its symptoms, and the most effective exams and lab tests for detecting problems with the adrenals. He also gives insight into his own thought process regarding why so many adrenal fatigue patients fail to produce lab results confirming their condition.
He also delves into treatment issues, offering advice on how to develop a manageable recovery plan. One aspect of this involves an alkaline diet, about which there is a great deal of controversy. Its inclusion may draw the ire of many health professionals and scientists who view the non-acidic diet as just another celebrity weight loss fad, but that doesn't mean that the foods contained in that diet shouldn't be eaten. Obviously, more whole grains, fruits, and vegetables are essential for better health.
His work does tend to focus on adrenal supplements more than many others, but reviews from his patients seem to indicate that he has helped other patients using those very same methods. That alone should make this book worth a read.
Available on Amazon at Misdiagnosed: The Adrenal Fatigue Link.
Is It Me or My Adrenals? Your Proven 30-Day Program for Overcoming Adrenal Fatigue and Feeling Fantastic
Is It Me or My Adrenals? Your Proven 30-Day Program for Overcoming Adrenal Fatigue and Feeling Fantastic comes to us courtesy of Marcelle Pick, Nurse Practitioner and author of The Core Balance Diet. In this book, she addresses the subject of the adrenals and their impact on fatigue, but does from the perspective of a woman speaking to other women. And while some men might find that less inviting than a treatise that addresses both genders, there is no arguing the fact that much of its information and advice is applicable to both men and women.
Pick begins by covering a number of important topics: the nature of adrenal dysfunction, the effects of chronic stress, and how you can identify your own "adrenal profile." From there she moves on to solutions that encompass a thirty-day period of concerted recovery efforts. That plan includes dietary changes, supplement advice, exercise, and a focus on the emotions that is often lacking in other books. There's even a complete 30-day eating plan with recipe ideas. The book then addresses life after recovery, and attaches a number of reference guides, resources, and an index at the end.
Again, this is a book primarily written for women. However, it is one that can also be a useful entry point for anyone seeking to learn more about this widespread fatigue syndrome.
Available on Amazon at Is It Me or My Adrenals?: Your Proven 30-Day Program for Overcoming Adrenal Fatigue and Feeling Fantastic.
Adrenal Fatigue for Dummies
Adrenal Fatigue for Dummies is a book written by Dr. Richard Snyder and nutritionist Wendy Jo Peterson. As the title suggests, this is another in that series of "Dummies" books that are not really written for "dummies" at all. Like others of its kind, this book is written for those who currently have little understanding about the nature of adrenal fatigue – which would include most patients suffering from exhaustion, as well as their attending physicians!
As most books in the "Dummies" series do, this one covers the full range of issues involving the adrenals and their impact on patient energy. It explains, in simple and easy-to-understand language, how the adrenals work and why they become fatigued. It details the symptoms associated with this type of low energy, and tests that can be administered to detect adrenal dysfunction. There is also a large amount of insight into the types of stressors that can trigger the stress response that contributes to adrenal overload and fatigue.
From the treatment perspective, there is much to be learned for those who are unfamiliar with the syndrome. The authors delve into lifestyle changes that can positively impact your stress levels, various medications and natural remedies that can be effective in limiting the damage done to your adrenals, and supplements that can help you to improve your immunity and overall health.
There are also a number of recipes designed to improve both your overall nutrition and your energy levels. For most people, however, the real value of this book – as is true with most "Dummies" books – can be found in its usefulness as a reference guide. Within its pages, there are specific sections on every critical vitamin and mineral, all of the major hormones involved in the adrenal cascade, cellular energy production, exercise fundamentals, and even depression.
If you're looking for an accessible and informative resource covering the full range of issues surrounding this syndrome, then this is one book you should definitely consider for your collection.
Available on Amazon at Adrenal Fatigue For Dummies
The Everything Guide to Adrenal Fatigue: Revive Energy, Boost Immunity, and Improve Concentration for a Happy, Stress-free Life
The Everything Guide to Adrenal Fatigue: Revive Energy, Boost Immunity, and Improve Concentration for a Happy, Stress-free Life promises that you can regain optimal health by reorienting your diet and lifestyle. The book's author, Dr. Maggie Luther, is a naturopathic doctor and holistic practitioner who has spend more than a decade treating the fatigue that occurs due to distressed adrenals. Dr. Luther's focus is on helping patient to care for themselves using balanced lifestyle techniques.
Like most books on the topic, Dr. Luther's guide begins at the beginning: with a discussion of stress, the adrenal system, and the stressful nature of modern life. That leads to an examination of how the various systems of the body communicate with one another, and the way that stress impacts every aspect of health. From there, it moves on to an examination of the stress response, which is the source of all adrenal fatigue issues.
Particular emphasis is given to chronic stress, and its long-term, cyclical effect on fatigue. Oxygen, free radical damage to cells, and cortisol's importance are also examined. And all of that is before the serious discussion about adrenal fatigue begins! That discussion involves a close look at adrenal fatigue, its causes, symptoms, and diagnosis.
After that, she offers the outline for how you can be healed from adrenal dysfunction. This includes advice on diet, blood sugar maintenance, meal plans, and addressing digestive issues. Lifestyle changes are also a big part of this process, with sleep, relaxation, and exercise being major components of the recovery plan. There is even a section on supplements and extracts.
Finally, she closes with more than a hundred pages of recipes designed to improve nutrition, boost energy, and support the adrenals and other systems in your body. These range from juices and smoothies, to various dishes that can form the foundation for breakfast, lunches, and dinners. There are even recipes for snacks and desserts!
Like many books of its kind, this one is a desk reference guide that also serves as a recipe book and daily instructional manual for any recovery plan. Get it, read it, and keep it available for future use!
Available on Amazon at The Everything Guide To Adrenal Fatigue: Revive Energy, Boost Immunity, and Improve Concentration for a Happy, Stress-free Life.
Adrenal Fatigue Syndrome - Reclaim Your Energy and Vitality with Clinically Proven Natural Programs
Adrenal Fatigue Syndrome - Reclaim Your Energy and Vitality with Clinically Proven Natural Programs, by Dr. Michael Lam, is a reference guide that packs virtually every bit of information you ever wanted to know about adrenal fatigue into its massive 500-page frame. Dr. Lam has been a pioneer in the study of adrenal-related issues, and personally provides help for millions on his own website, drlam.com.
This voluminous work on the subject of adrenal fatigue covers the issue like few others. Peppered throughout with the lessons he's learned from a lifetime spent working with fatigued patients, the book explores the full range of issues related to this debilitating syndrome. He goes out of his way to refute the modern medical consensus that holds that there is no such thing as adrenal fatigue by presenting all of the scientific evidence that supports its existence. More importantly, he offers a sound strategy for addressing the syndrome, utilizing nutrition, supplements, and hormonal support when necessary.
The book delves into topics ranging from the fundamental nature of the adrenal fatigue syndrome to its stages, the mind-body connection, and common mistakes made during recovery efforts. It then includes information on nutritional strategies for recovery, herbs and hormone replacement therapies, and an overall diet plan. Allergy issues, sleep disruptions, and juicing theories are also discussed.
There are also a number of additional appendix sections at the end of the book, providing quick reference for issues such as shopping for a doctor, finding other reading material, and self-testing methods. Nutritional guides, Glycemic Index information, and various technological aids are also referenced.
As a well-recognized expert on adrenal fatigue, it was to be expected that Dr. Lam would create an engaging and exhaustive treatise on the subject. This book is all that and more.
Available on Amazon at Adrenal Fatigue Syndrome - Reclaim Your Energy and Vitality with Clinically Proven Natural Programs.
Overcoming Adrenal Fatigue: How to Restore Hormonal Balance and Feel Renewed, Energized, and Stress Free
Kathryn Simpson's 2011 book, Overcoming Adrenal Fatigue: How to Restore Hormonal Balance and Feel Renewed, Energized, and Stress Free, carries with it the experiences and advice of someone who has suffered adrenal fatigue (and multiple sclerosis), fought against its effects, and secured the victory that only comes with full recovery. Today, she continues her efforts to share her story and the lessons she learned with other patients in similar situations, even as she works to further the scientific community's understanding of hormones.
In this book, Simpson covers the necessary basics: how the adrenals work, the nature of stress and the stress response, and the fundamentals of adrenal fatigue. This enables readers to learn about what this fatigue is, why it occurs, and how they can recognize it in their own lives. She then provides her remedy for this ailment, which involves dietary changes, supplementation, and important lifestyle alterations designed to decrease the amount of stress in a patient's life.
The book includes a number of questionnaires – self-evaluations that can help you determine the nature of your exhaustion – as well as treatment protocols and other sound advice that can help you to nurse yourself back to health. Many have compared Simpson's approach to this ailment to that advocated by Dr. James Wilson in his seminal work on adrenal fatigue, Adrenal Fatigue: the 21st Century Stress Syndrome. For many patients, however, her work may be even more accessible, as it is 200 pages shorter than that important treatise. That fact - along with its clear and understandable approach to the subject - makes it a nice addition to any reader's collection of fatigue recovery books.
Available on Amazon at Overcoming Adrenal Fatigue: How to Restore Hormonal Balance and Feel Renewed, Energized, and Stress Free (New Harbinger Self-Help Workbook).
Adrenal Reset: 7 Days to Restart Energy and Cure Adrenal Fatigue
Adrenal Reset: 7 Days to Restart Energy and Cure Adrenal Fatigue is the 2015 book by Heather Leiman that offers her one-week plan to launch your fatigue recovery plan. It's one of the shorter books on our list, coming in at only thirty pages. So, if you're looking for an in-depth, meticulous examination of adrenal fatigue and its various treatment options, this is not the book for you. If, however, you want a concise guide to jumpstarting your recovery plan, with a minimal amount of background exposition, Leiman's work is exactly what you're looking for!
In this book, the author does explain adrenal fatigue, but she doesn't spend an excessive amount of time dwelling on the problem. Her focus is on one thing and one thing only: curing the ailment. To that end, she quickly gets to the meat of the subject by outlining her seven steps to addressing the weakened adrenals that are causing your fatigue. Dietary choices, vitamins, natural supplements, dealing with cravings – all of these topics are covered as she helps you to develop the framework for a viable recovery plan.
If you already have the information you need about the various elements involved in adrenal fatigue and are simply looking for an effective treatment option, this book can be a great option.
Available on Amazon at Adrenal Reset: 7 Days to Restart Energy and Cure Adrenal Fatigue.
A Practical Guide to Addison's & Adrenal Fatigue: Advice for Dealing with Addison's/Adrenal Fatigue from a Female Over-Achiever Diagnosed At 31
A Practical Guide To Addison's & Adrenal Fatigue: Advice For Dealing With Addison's/Adrenal Fatigue From A Female Over-Achiever Diagnosed At 31 is the work of Regan J. Heineken, an adrenal fatigue sufferer whose chronicling of her own healing journey became a treatment guide that she decided to share with the world. At fewer than 70 pages, it's another easily-accessible work on the subject of the adrenals and varying levels of fatigue.
Written as one part case study and one part treatment guide, Heineken's book covers such topics as the different aspects of Addison's disease when compared to adrenal fatigue, basic details about the adrenals, symptoms that can help you recognize your ailment, and testing methodologies. There is also information detailing her experiences with a variety of recovery options presented as practical advice to aid in the development of your own treatment plan.
If you've ever wanted to read a firsthand account from another fatigue sufferer, as well as her experiences on the road to recovery, this book is well worth a look.
Available On Amazon at A Practical Guide to Addison's & Adrenal Fatigue: Advice for dealing with Addison's/adrenal fatigue from a female over-achiever diagnosed at 31..
---
---
---
You might also be interested in: