Popular Supplements For Tiredness
If you are struggling with persistent tiredness, there are a number of supplements that can help. Inside this article, you'll find a review of 10 popular supplements for low energy.
---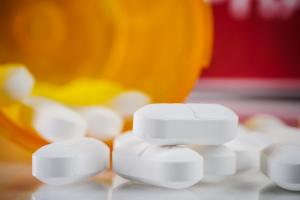 Supplements for fatigue come in various formulations.
Typically, they offer vitamins and minerals that are important for generating energy, such as B group vitamins.They also include powerful antioxidants, like vitamin C and coenzyme Q10 (in higher concentrations than the usual 1-a-day multivitamins). These supplements often contain adaptogenic herbs, which work by normalizing hormone levels - especially the hormones that regulate your body's stress response (adrenal hormones). Some of the supplements also contain herbal stimulants that can give you an immediate energy boost.
Take a look at the supplements below and decide which one might be best for your needs.
NOW Foods Energy
Now Energy has been designed to increase adrenal function, provide support for thermogenesis, and increase the body's ability to produce energy. It is a multivitamin and herbal blend formulated to provide the body with nutrients and other dietary components needed for maximum energy creation. Those ingredients include:
Vitamin E 15 IU
Thiamin (Vitamin B-1) 8 mg
Riboflavin (Vitamin B-2) 10 mg
Niacin (Vitamin B-3) 25 mg
Vitamin B-6 10 mg
Vitamin B-12 100 mcg
Pantothenic Acid 10 mg
Iodine (from Kelp) 150 mcg
Chromium 200 mcg
Potassium 55 mg
Guarana Extract (Seed) (42 mg of naturally occurring caffeine) 280 mg
Green Tea Extract (up to 16 mg of naturally occurring caffeine) 200 mg
Panax Ginseng (Root) 150 mg
Eleuthero (Root) 150 mg
Rhodiola Extract (Root) 100 mg
Licorice (Root) 100 mg
Gotu Kola (Whole Plant) 100 mg
Yerba Mate Extract (Leaf)(4 mg of naturally occurring caffeine) 50 mg
Cayenne (Fruit) 50 mg
Alpha Lipoic Acid 15 mg
CoQ10 10 mg
This supplement's combination of herbs and vitamins can provide just the lift your body needs to kick-start your mitochondrial activity and help you produce the energy you need. With ingredients that were selected for maximum effectiveness in aiding the adrenals and bolstering the vitamins that are needed for proper energy conversion, Now Energy can be an effective tool for aiding your body in its efforts to produce the natural energy you need. At the same time, the product's caffeine dosage can provide an immediate surge of power to get you going while you wait for that natural energy to be created.
Like other Now products, this supplement is all-natural and has no reported side effects. People who are sensitive to caffeine should exercise caution when using it, since it contains caffeine equivalent to about one-half cup of coffee. It also includes Niacin, which can cause tingling and reddening of the skin for some users.
Now Foods has been producing high-quality nutritional foods and supplements for almost seven decades. Based out of Chicago, IL, the company is responsible for the manufacture and distribution of more than a thousand different supplements, natural foods, and nutritional sports products. Today, their mission is the same as it has been from the start: to create and provide the products that help customers enjoy better health and greater personal empowerment.
Available on Amazon at:NOW Foods Energy, 90 Capsules
Life Extension Mitochondrial Energy Optimizer with BioPQQ
Life Extension Mitochondrial Energy Optimizer with BioPQQ isn't one of those typical quick-energy products. Instead, it is a supplement that has been designed to tackle your low energy problems at their source: the mitochondrial energy factories located within your cells. To accomplish that feat, it contains a unique combination of ingredients that include the following:
Vitamin B6 100mg
Calcium 230mg
Sodium 25mg
Carnosine 1000mg
ArginoCarn Acetyl-L Carnitine 675mg
Benfotiamine 150mg
R-Lipoic Acid 150mg
BioPQQ Pyrroloquinolines quinine disodium salt 10mg
Luteolin (from orange extract) 8mg
This product's ingredients were chosen for their unique capacity for improving mitochondrial function. PQQ can help to grow new mitochondria, luteolin battles inflammation that can damage the cells, while carnosine protects against the neuron damage that can occur during the aging process. In similar fashion, the formula's other ingredients all serve to bolster the maintenance, creation, and function of your cellular mitochondria. That, in turn, helps the body to generate more energy in a natural way.
Life Extension Mitochondrial Energy Optimizer is a natural product that has none of the most common food allergens such as milk, fish, peanuts, eggs, gluten, or corn. It is also sugar-free and made without preservatives. As a result, it is suitable for vegetarians, as well as those suffering from a variety of food-related intolerance issues.
Life Extension has been at the cutting edge of nutrition and medical science for more than three decades. The company has made it their mission to discover new ways to address the aging process, as well as the many diseases and complications that often accompany that process. Issues like fatigue are but one of the many quality of life areas in which Life Extension focuses its time, energy, and research money. Today, they offer more than 350 different supplements that are among the best in the industry.
Available on Amazon atLife Extension Mitochondiral Energy Optimizer, 120 Capsules
Centrum Specialist for Energy
Centrum Specialist for Energy is a multivitamin that shares much with standard Centrum. The main difference is that the B vitamin levels in this formula have been increased dramatically, and ginseng has been added. Together, these added ingredients work to support the body as it creates more natural energy – the type you need to regain the everyday quality of life that fatigue can otherwise diminish. The main ingredients include:
Vitamlin A 3,500 IU
Vitamin C 120 mg
Vitamin D 400 IU
Vitamin E 60 IU
Vitamin K 25 mcg
Thiamin 4.5 mg
Riboflavin 5.1 mg
Niacin 40 mg
Vitamin B6 6 mg
Folic Acid 400 mcg
Vitamin B12 18 mcg
Biotin 50 mcg
Pantothenic Acid 12 mg
Calcium 100 mg
Iron 18 mg
Phosphorus 48 mg
Iodine 150 mcg
Magnesium 40 mg
Zinc 11 mg
Selenium 70 mcg
Copper 0.9 mg
Manganese 4 mg
Chromium 120 mcg
Molybdenum 75 mcg
Chloride 72 mg
Potassium 80 mg
Ginseng Root (Panax ginseng) 20 mg Standardized Extract
Boron 60 mcg
Nickel 5 mcg
Tin 10 mcg
Vanadium 10 mcg
Because B Vitamins play such a critical role in the metabolism of fats, proteins, and carbohydrates in the body, this formula provides the crucial metabolic force needed to enhance the body's energy-creation capacity. In addition, the vitamin C and E in each capsule helps to support the immune system, while the other vitamins and minerals aid in the maintenance of the brain, heart, and other bodily systems.
Unlike many commercial energy products that produce only a brief burst of added energy, this one is geared toward long-term stabilization and enhancement of the body's own energy-making capabilities. Thus, it has no caffeine, and uses natural ingredients to ensure that intolerance risks are minimized as much as possible. Since excessive amounts of vitamin A supplementation can potentially lead to osteoporosis, anyone using this product should discontinue any other vitamin A supplement intake.
Centrum is a product line from Pfizer, one of the leading pharmaceutical companies in the world. The company has been in existence since 1849, and has been a leader in new drug research and manufacturing for more than six decades. It has been the manufacturer of Centrum since 2009, when it inherited the product line during its acquisition of Wyeth. Pfizer's commitment to discovering new ways to improve its customers' health and lives is unparalleled.
Available at Amazon atCentrum Specialist Energy, 120 Count
New Chapter Perfect Energy Multivitamin
New Chapter Perfect Energy Multivitamin is an organic multivitamin made from whole foods that contain the nutrients and herbal blends the body needs for maximum energy production and efficiency. Rather than utilize the common stimulant-based approach to battling low energy levels, Perfect Energy instead addresses the problem at the cellular level. Its formula contains ingredients chosen for just aht purpose:
Vitamin A 5000 IU
Vitamin C 75mg
Vitamin D3 1000 IU
Vitamin E 30 IU
Vitamin K 80mcg
Thiamin 9mg
Riboflavin 10mg
Niacin 20mg
Vitamin B6 10mg
Folate 400mcg
Vitamin B12 30mcg
Biotin 300mcg
Pantothenic Acid 20mg
Calcium 20mg
Iodine 90mcg
Zinc 7.5mg
Selenium 100mcg
Copper 750mcg
Manganese 2mg
Chromium 120mcg
Molybdenum 10mcg
Dynamic Energy Blend 322mg (Maca root, green tea leaf, American ginseng, Rhodiola, turmeric, schisandra, cardamom seed)
Grape extract 300mg
Organic Vital Rhythms Flower Essences 10mg
Ginger extract 8mg
Organic Ginger supercritical extract 2mg
These ingredients contain those commonly recognized as being beneficial for cellular health, as well as vital antioxidants necessary for mitochondrial function. Because these ingredients are all derived from whole food sources, the nutrients arrive in the most complete manner possible. These whole foods are cultured using probiotics, which help to ensure that your body is able to absorb each nutrient in an efficient manner. They're gentle enough to take every day, and powerful enough to help you restore and maintain your body's peak energy production levels.
This product contains no genetically-modified organisms (GMOs), and meets the requirements for gluten-intolerant individuals and those on vegetarian diets. Every ingredient is vegetable or herb-based, and suitable for consumptions with or without food.
New Chapter emphasized not only concern for its customers, but concern for the planet as well. Because they utilize whole foods obtained from a multitude of places around the world, their interest in maintaining an environmentally sustainable business model is second to none. The New Chapter difference translates into quality products for you and a healthier planet for your children.
Available on Amazon atNew Chapter Perfect Energy, 72 Tablets
Integrative Therapeutics End Fatigue Daily Energy Enfusion
Integrative Therapeutics End Fatigue Daily Energy Enfusion is a high-octane powder mix that is designed to deliver dozens of vitamins and other nutrients to your body, as well as malic acid to enhance energy conversion. That means that you can set aside the many capsules you now take and rely on just this one source for your energy supplement needs. Ingredients include:
Vitamin A 4,500 IU
Vitamin C 500 mg
Vitamin D 1,000 IU
Vitamin E 30 IU
Vitamin K 100 mcg
Thiamin (vitamin B1) 75 mg
Riboflavin (vitamin B2) 75 mg
Niacin 50 mg
Vitamin B6 45 mg
Folic Acid 200 mcg
Folate 200 mcg
Vitamin B12 500 mcg
Biotin 200 mcg
Pantothenic Acid 50 mg
Calcium 80 mg
Iodine 200 mcg
Magnesium 200 mg
Zinc 15 mg
Selenium 55 mcg
Copper 500 mcg
Manganese 2 mg
Chromium 200 mcg
Molybdenum 125 mcg
Sodium 20 mg
Potassium 136 mg
Whey Protein (milk) 5.5 g
Malic Acid 1.2 g
Betaine 750 mg
Inositol 750 mg
Inulin (from chicory root) 750 mg
Taurine 500 mg
Glycine 390 mg
L-Tyrosine 377 mg
N-Acetyl L-cysteine (NAC) 250 mg
L-Serine 240 mg
Stevia Leaf Extract 150 mg
Choline Bitartrate 100 mg
Grape Seed Extract standardized to contain 85% polyphenols, including procyanidolic oligomers (PCOs) 50 mg
Boron 2 mg
With a full range of vitamins, minerals, and natural herbal compounds, the End Fatigue Daily Energy Enfusion has what your body needs to increase your energy conversion rate, and sustain that over time. The formula provides everything you need to enhance immune function, maintain healthy tissue, and enjoy the benefits of stabilized metabolic activity. There are even nutrients that can help to maintain mental alertness.
The product's all-natural ingredients do not contain wheat, yeast, or gluten. There are also no artificial substances used for either flavoring or coloring, making it safe for vegans, those who are intolerant to gluten, and people who are concerned about unnatural chemicals going into their bodies.
Integrative Therapeutics is a leader in the supplements favored by integrative medicine practitioners. Their products are designed for those who want the safest, all-natural solutions for health and well-being, and who are focused on whole-body holistic approaches to life's complications.
Available on Amazon atIntegrative Therapeutics End Fatigue Daily Energy Enfusion, Citrus, 25.5 Ounce
Solaray Once Daily High Energy
Solaray Once Daily High Energy is a multivitamin designed to nourish your entire body while proving the essential raw materials and nutrients you need to facilitate better energy production. Its ingredients include the following:
Vitamin A 25000 IU
Vitamin C 150 mg
Vitamin D (fish) 400 IU
Vitamin E 100 IU
Thiamin (B-1) 10 mg
Riboflavin (B2) 10 mg
Niacin (B-3) 50 mg
Vitamin B6 10 mg
Folate (as Folic Acid) 400 mcg
Vitamin B12 25 mcg
Biotin 10 mcg
Pantothenic Acid 25 mg
Calcium 10 mg
Iron 1.8 mg
Iodine (from Kelp) 22.5 mcg
Magnesium 5 mg
Zinc 1.5 mg
Selenium 1 mcg
Copper 0.05 mg
Manganese 0.5 mg
Chromium 2 mcg
Potassium 5 mg
PABA 25 mg
Inositol 20 mg
Choline Bitartrate 20 mg
Whole Food and Herb Base: Rice Flour, Whole Rice Concentrate, Alfalfa, Watercress, Chamomile, Carrot Juice, Horsetail, Yellow Dock, Parsley, Dandelion, Kelp 140 mg
These ingredients provide the B vitamins that the body needs for mitochondrial function, as well as other crucial nutrients that help you to ensure that all of your vitamin and mineral daily needs are met. That can help you to avoid the types of deficiencies that can lead to energy disruption, and eventual fatigue. This product's whole food foundation guarantees that these nutrients are delivered in a natural form that enhances their absorption and effect.
The all-natural formula contains no allergens, are plant-based, and gluten free. As such, they can be used safely by patients with gluten allergies, and are ideal for vegetarians as well. They do contain iron, and thus should be used with caution by anyone who is currently taking other iron supplements.
Solaray Once Daily High Energy is part of the Solaray line of products from Nutraceutical. That company manufactures and distributes around a thousand different herbal, vitamin, mineral, and specialty products designed to supplement their customers' nutritional regimens. The Solaray line has been in the market since 1973, and has earned the trust of millions of loyal customers.
Available on Amazon atSolary Once Daily High Energy, 180 capsules
Morning Star Minerals Energy Boost 70
Morning Star Minerals Energy Boost 70 contains roughly six dozen minerals, as well as various amino acids, all perfectly pH balanced in a formula that is designed to boost your energy. By focusing on fulvic acid – a substance that many researchers believe is a lost key to food nutrition, Energy Boost 70 provides an electrolyte infusion that promises to restore your natural energy function. Those minerals and other ingredients include:
Antimony, Barium, Beryllium, Bismuth, Boron, Bromine, Calcium, Carbon, Cerium, Cesium, Chloride, Chromium, Cobalt, Copper, Dysprosium, Erbium, Europium, Fluorine, Gadolinium, Gallium, Germanium, Gold, Hafnium, Holmium, Indium, Iodine, Iridium, Iron, Lithium, Lutetium, Magnesium, Manganese, Molybdenum, Niacin, Nickel, Niobium, Osmium, Palladium, Phosphorus, Platinum, Potassium, Peaseodymium, Rhenium, Rhodium, Rubidium, Ruthenium, Samarium, Selenium, Silver, Sodium, Strontium, Sulphur, Tantalum, Thorium, Tellurium, Terbium, Thulium, Tin, Titanium, Tungsten, Ytterbium, Yttrium, Zinc, Zirconium, Amino Acids: Alanine, Glutamic Acid, Glycine, Histidine, Isoleucine, Methionine, Phenylalanine, Serinine, Threonine, Tryptophan, and Valine.
Morning Star Minerals Energy Boost 70's unique blend of minerals and amino acids are hailed as providing the best combination of quality electrolytes to bolster your own body's natural energy function by improving cellular health. In addition, the formula enhances the metabolism, improves energy conversion, gives the body the essential nutrients it needs for mitochondrial health, and boosts immune function.
The product is all-natural and organic in nature. Everything is derived from plants, and water-soluble to enhance absorption. That also makes it suitable for vegans, and others with special dietary needs.
Morningstar Minerals is a company that is committed to restoring the mineral balance in the bodies of its customers. Having recognized that modern food processing methods tend to strip the vital mineral content from most foods, Morningstar works to counter the negative impact on health that this trend has caused. Today, they provide the minerals their customers need, helping them to restore the vital minerals so essential for good health.
Available on Amazon atMorningstar Minerals Energy Boost 70, 32 oz (946 ml)
Enzymatic Fatigued To Fantastic Energy Revitalization System
Enzymatic Fatigued To Fantastic Energy Revitalization System is a specialty drink that is packed with vitamins, minerals, and antioxidants – as well as the amino acids your body needs for sound health. Its powerful array of ingredients includes those listed below:
Vitamin A 4,500IU
Vitamin C 500mg
Vitamin D 1,000IU
Vitamin E 30IU
Vitamin K 100mcg
Thiamin (vitamin B1) 75mg
Riboflavin (vitamin B2) 75mg
Niacin 50mg
Vitamin B6 45mg
Folic Acid 200mcg
Folate 200mcg
Vitamin B12 500mcg
Biotin 200mcg
Pantothenic Acid 50mg
Calcium 80mg
Iodine 200mcg
Magnesium 200mg
Zinc 15mg
Selenium 55mcg
Copper 500mcg
Manganese 2mg
Chromium 200mcg
Molybdenum 125mcg
Sodium 20mg
Potassium 136mg
Whey Protein (milk) 6g
Malic Acid 1g
Betaine 750mg
Inositol 750mg
Inulin 750mg
Taurine 500mg
Glycine 390mg
L-Tyrosine 377mg
N-Acetylcysteine (NAC) 250mg
L-Serine 240mg
Stevia Leaf Extract 150mg
Choline Bitartrate 100mg
Grape Seed Extract standardized to 85% polyphenols (42.5 mg), including procyanidolic oligomers (PCOs) 50mg
Boron 2mg
Enzymatic Fatigued To Fantastic Energy Revitalization System works by providing everything the body needs to support adrenal function, balance the body's nutrients, and empower mitochondrial energy conversion. Its antioxidants help to bolster the tissues and cells by protecting them against free radical damage, even as the amino acids boost metabolic activity and strengthen body tissue and muscles.
This product does not contain any preservatives or artificial flavor-enhancers. It is gluten free, and has no wheat or yeast that might cause problems for those with sensitivities. Its vegetable base makes it suitable for vegetarians, but the whey protein is derived from milk. Vegans, therefore, will probably want to avoid it, as should those who are highly sensitive to any amount of dairy in their diet.
Enzymatic Therapy has spent years focusing on adhering to manufacturing standards that are set above the bare minimum to which many companies adhere. In their effort to provide customers with quality organic products that can meet their nutritional needs, the company strives to match the high standards set for the pharmaceutical industry. That has helped them to serve customers with products that are safe and effective.
Available on Amazon atEnzymatic Therapy Fatigued to Fantastic!, 30 days supply
Opti-Energy Pack by SuperNutrition
Opti-Energy Pack by SuperNutrition lays claim to the highest level of potency in its B-complex formula, all designed to maximize your body's energy production. It comes with a rich assortment of vitamins and minerals to aid in overall health and to enhance cellular energy levels. Those ingredients include:
Vitamin A 5000 IU
Vitamin C 1200mg
Vitain D 3000 IU
Vitamin E 800 IU
Vitamin K1 80mcg
Vitamin K2 90mcg
Thaimine (B1) 150mg
Riboflavin (B2) 100mg
Vitamin B3 300mg
Pyridoxine 250mg
Folic Acid 1000mcg
Cyanocobalamin 1000mcg
Biotin 600mcg
Pantothenic Acid 300mg
Calcium 1250mg
Iron 40mg
Iodine 225mcg
Magnesium 700mg
Zinc 40mg
Selenium 250mcg
Copper 2.5mg
Manganese 10mg
Chromium 300mcg
Molybdenum 150mcg
Potassium 99mg
Opti-Energy Pack by SuperNutrition is formulated to provide antioxidant support to bolster the immune system and support cellular health. It also has the minerals needed for healthier bones, and more efficient cardiovascular activity. Its real power, however, comes from the way that it maximizes mitochondrial activity – the cellular energy creation that provides all of the power you need to make it through each day.
The product is GMO and gluten-free, and suitable for vegetarians. There are no nuts, yeast, pollen, corn, sot, sugar, or wheat traces that might trigger sensitivities. For those who are already taking iron supplements, there is also an iron-free version so that toxicity can be avoided.
SuperNutrition has been manufacturing multivitamin supplements for almost four full decades. Their one passion has been improving the lives of all their customers, and to that end they've worked to create the purest and most potent products on the market today.
Available on Amazon atSuperNutrition Opti-Energy Pack 30 day
Life Extension Asian Energy Boost
Life Extension Asian Energy Boost is a product that utilizes powerful herbs and Asian mushrooms to provide the energy support that your body needs for sustained activity. Its ingredients include the following:
Cordyceps extract (mycelia) [providing 23.33 mg cordycepic acid] 333.34 mg
GS15-4 Fermented Asian ginseng extract (root) 55mg
Life Extension Asian Energy Boost is not a stimulant-based energy enhancer like many of its competitors. Instead, it is specifically designed to enhance the body's own natural production capacity at the cellular level. The mushrooms help to maintain homeostasis in the body by providing cellular support to the mitochondria that are charged with producing the ATP the body needs to function properly. Cordyceps also helps to stabilize insulin sensitivity to ensure that the cells gain access to the blood sugar needed for energy. Finally, ginseng has adaptogenic properties that aid in stress management, while also supporting mitochondrial ATP production.
While this product does contain plant-based ingredients, it also uses soybeans in its formula. Anyone with an allergy to soy should use caution when considering this supplement.
Life Extension has spent millions over the course of the last three decades searching for the best therapies and innovations to help their customers address problems associated with the aging process. With more than 300 state of the art supplements and nutritional products to their credit, the company continues to revolutionize the health supplement industry.
Available on Amazon atLife Extension Asian Energy Boost, 90 Count
Supplement Warning:
Women who are pregnant or nursing should always exercise caution prior to beginning any new supplement regimen. Patients who are on medications or undergoing medical treatments should likewise be cautious when adding new supplements to their health plan. All patients are advised to consult with their family physician so that possible drug interactions can be identified in advance.
---
---
---
You might also be interested in: